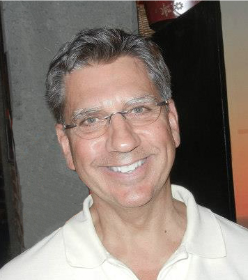 Born and raised in NE Oregon. One year of college there. Moved with family to SW Missouri. BS in Psychology from what was then Southwest Missouri State University. Planned to go back to the NW and get a Ph.D. in Psychology but The Universe thought I needed to learn stuff first. Moved to NYC to pursue an acting career. Eight years, not much luck, but only one mugging! And I become a Photographer! Tired of the Big Apple, moved to LA to continue the acting dream. Again not much luck. 1st Mid-Life Crisis! Therapy. Focused on the photography, also as competitive as Acting! 2nd Mid-Life Crisis! Now what? Again the Universe spoke and said "Okay, now. Go back to school for what you wanted to do in the first place!" So I did. Success! MS in Educational Psychology and Counseling from CSUN. Traineeship at Valley Women's Center. Internship at LA Gay and Lesbian Center one year. Internship at Dubnoff Center for Child Development five years, working with A LOT of kids/teens. LMFT! Private practice and Therapist at Vantage Point Addiction Recovery three years. LPCC! Now private practice only, for individual adults, adolescents, actors, the LGBT community for Anxiety, Substance Abuse, Depression, Mood Disorder, Relationship problems, career challenges, sexual orientation issues, Life transitions, grief and loss.
For a FREE INITIAL CONSULTATION, call me now!
To send for your free copies of "10 Things To Do To Really Screw Up Your Kids, and assure you won't have to give them any inheritance when they get older because they won't want to have anything to do with you when they realize what you've done."
or "10 Ways To Really Annoy And Anger Your Parents And Get Them Off Your Back For Good and assure they will leave you completely alone well into adulthood and beyond just like you wanted them to when you were a kid."

or "10 Psychological Rights of Everyone." please complete the form below.